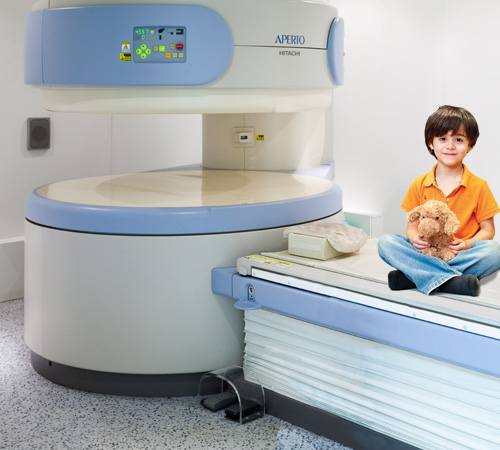 MRI stands for magnetic resonance imaging.
An MRI scan uses a combination of a strong magnet and radiowaves to produce detailed pictures of the inside of the body. It can help to find out what is causing your child's problem and help your doctor to find the best treatment.
It provides much more detailed pictures of your child's body than an ordinary x-ray. It is particularly good at identifying problems in the spine, brain and the joints.