Central polyclinic Litfonda
Hello, Dear Patients!
You are visiting the united website of the «Polyclinics Litfonda» for English-speaking patients.
The brand of the «Polyclinic Litfonda» unites three modern clinics – medical services for adults, medical services for children, dental services.
Central Polyclinic Litfonda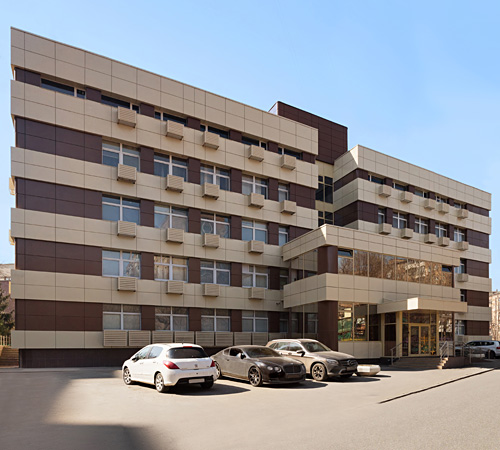 «Central Polyclinic Litfonda» was established in 1936. Our clinic is one of the oldest private medical institutions in Russia. Today, it is a multidisciplinary medical center.
Experienced doctors of 35 specialists receive patients in the clinic. A unique team of doctors has been assembled in the clinic, each of which has high qualification and narrow specialization, which guarantees high quality of treatment. All specialists improve their professional level on a regular basis. They participate in the work of professional medical associations.
High-qualified medical care for the patients over 18 years old is rendered in the «Central Polyclinic Litfonda».
The clinic is equipped with modern diagnostic facilities – magnetic resonance imaging (MRI), ultrasonic diagnostics (UD), endoscopy department, X-ray diagnostics, electrocardiography (ECG) and so on. This considerably improves the accuracy of medical diagnosis and the treatment quality.
Children Polyclinic Litfonda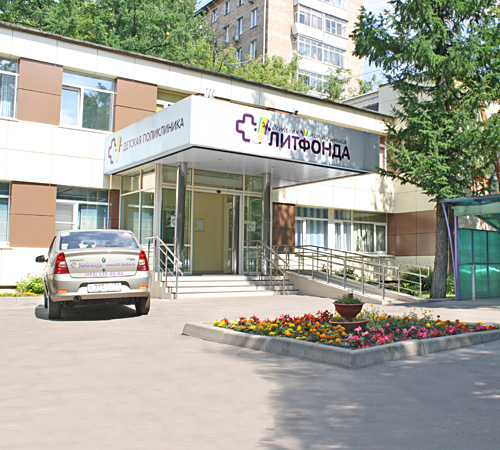 «Children Polyclinic Litfonda» opened in 2011.
The polyclinic specialists provide high-qualified medical aid to children and teenagers from birth up to 18 years old. Reception in the «Children Polyclinic Litfonda» is performed in 25 medical specialties.
The quality of the medical service for the little children is provided by the most modern equipment and high level of professional training of our specialists. The clinic additionally includes the Pediatric Dentistry Department equipped with modern dental facilities.
Dental clinic Litfonda
«Dental clinic Litfonda» has been operating since 1998.
Experienced dental therapist receive the patients on the following spheres – dental care, oral surgery (tooth extraction, dental implants), cosmetic dentistry (dental implants, crowns that look like teeth, dental veneers, complete dentures, flexible, acrylic, metal dentures), tooth cleaning and whitening, perio treatment.
One of the main merits of our clinic is the comprehensive approach to treatment. The clinic can offer you all the kinds of services existing today in dental care. You can decide what services to use exactly after consulting with one of our dentists who instill trust both by their professionalism and human qualities.
We use the highest quality dental materials and the best dental technicians to ensure that your dental work is flawless and fabricated to your exact requirements.
Our specialists are always ready to help you!