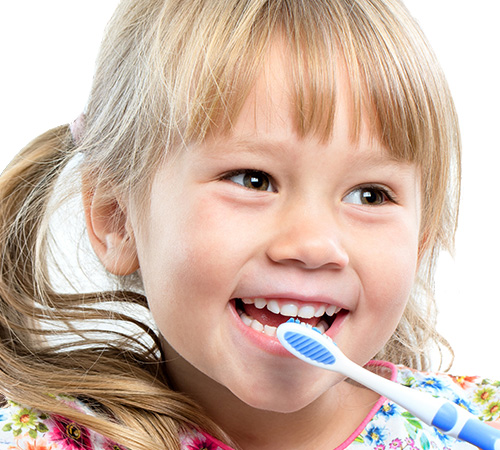 The foundation of our practice at Children Polyclinic Litfonda is preventive care and interceptive orthodontics.
Preventive Dentistry means a healthy smile for your child. Children with healthy teeth learn to speak more quickly and clearly and chew more easily gaining more nutrients from the foods they eat.
They have a better chance of general health as disease in the mouth can endanger the rest of the body. A healthy smile also is more attractive giving your children confidence in their appearance. Finally preventive dentistry means less extensive and less expensive care to insure your child's happy smile.
We offer a preventive program based on your child's individualized "caries risk indicator" to ensure that all our children will grow up with cavity free bright smiles. Tooth cleaning, polishing, fluoride treatments, sealants, mouthguards are all individualized to your child's needs.